Go to Who We Are
Who We Are
The Castle Rock Chapter of the NSDAR is one of the newest of Colorado's 44 DAR chapters. We are a non-profit, non-partisan, women's volunteer service organization.
Go to What We Do
What We Do
We have a variety of backgrounds and interests and are dedicated to promoting patriotism, education, historic preservation, and service to our community.
Go to How To Join Us
How To Join Us
Any woman 18 years or older, regardless of race, religion or ethnic background, who can prove lineal descent from a patriot of the American Revolution is eligible to join.
Go to Our Ancestors
Our Ancestors
These patriots make up our common bond of ancestors who helped contribute to securing the independence of the United States of America between 1775 and 1783.
About the NSDAR
Over two hundred years ago, American patriots sacrificed their lives and fortunes for the freedoms we enjoy today.
Do you have a Revolutionary War patriot in your family tree?
Membership in DAR honors and preserves the legacy of your patriot ancestor.
With more than 120 years of tradition, over 930,000 members admitted since its founding, a vast array of service work, a historic National Headquarters building with extraordinary collections, and countless activities taking place locally, nationally and globally, there is much to learn about the Daughters of the American Revolution.

The organization was founded in 1890 with the simple mission of promoting historic preservation, education and patriotism. These timeless, overarching principles keep the DAR strong and vitally relevant in this ever-changing world.

This nonprofit, nonpolitical volunteer women's service organization dedicated to promoting patriotism, preserving American history and securing America's future through better education consists of nearly 177,000 members in 3,000 chapters across the world. These vibrant, active women are the heart of the organization.
The DAR is passionate about educating America's youth and supports a variety of different programs, contests and awards to help further this goal.

DAR members participate is a wide variety of historic preservation projects as it is crucial to saving our history for future generations.

For 125 years, the DAR has carried the torch of patriotism. It's the foundation of the many DAR activities that take place in local communities across the country.

We honor our heritage as we "Celebrate America!" though our combined community service efforts.
2019-2020 CHAPTER OFFICERS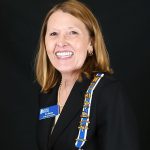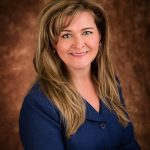 Debbie Mulvey
Chapter Vice Regent

Peggy DuCharme
Chapter 2nd Vice Regent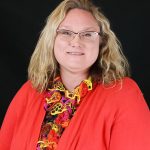 Tami Matthews
Chapter Chaplain

Janice Baker
Chapter Recording Secretary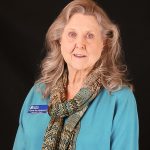 Joanne Underwood
Chapter Corresponding Secretary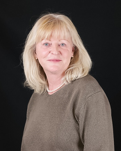 Jan Williams
Chapter Treasurer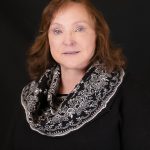 Cindy Cole
Chapter Co-Registrar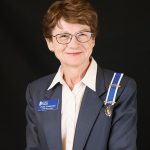 Vickie Rutkowski
Chapter Co-Registrar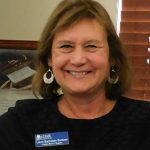 Laura Bentzen
Chapter Historian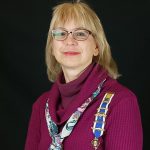 Karen Graham
Chapter Librarian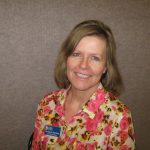 Sarahjane Steinbeck-Reed
Parliamentarian